School Status
School is Closed
Lawrence, MA
44℉
Partly Cloudy
Low: 23° at 6am
High: 46° at 2pm
44
| | |
| --- | --- |
| Feels like: | °F |
| Wind: | 2.8Mph |
| Humidity: | 55% |
| Pressure: | 1028 mb |
| Visibility: | 10 mi |
Have a safe and restful vacation!
Mission Statement
"Strong families, working in partnership with the school as advocates for academic achievement, will create an environment where every child has the opportunity to acquire the foundation skills and habits of mind that foster life-long learning, citizenship participation, and personal fulfillment."


Spotlight On...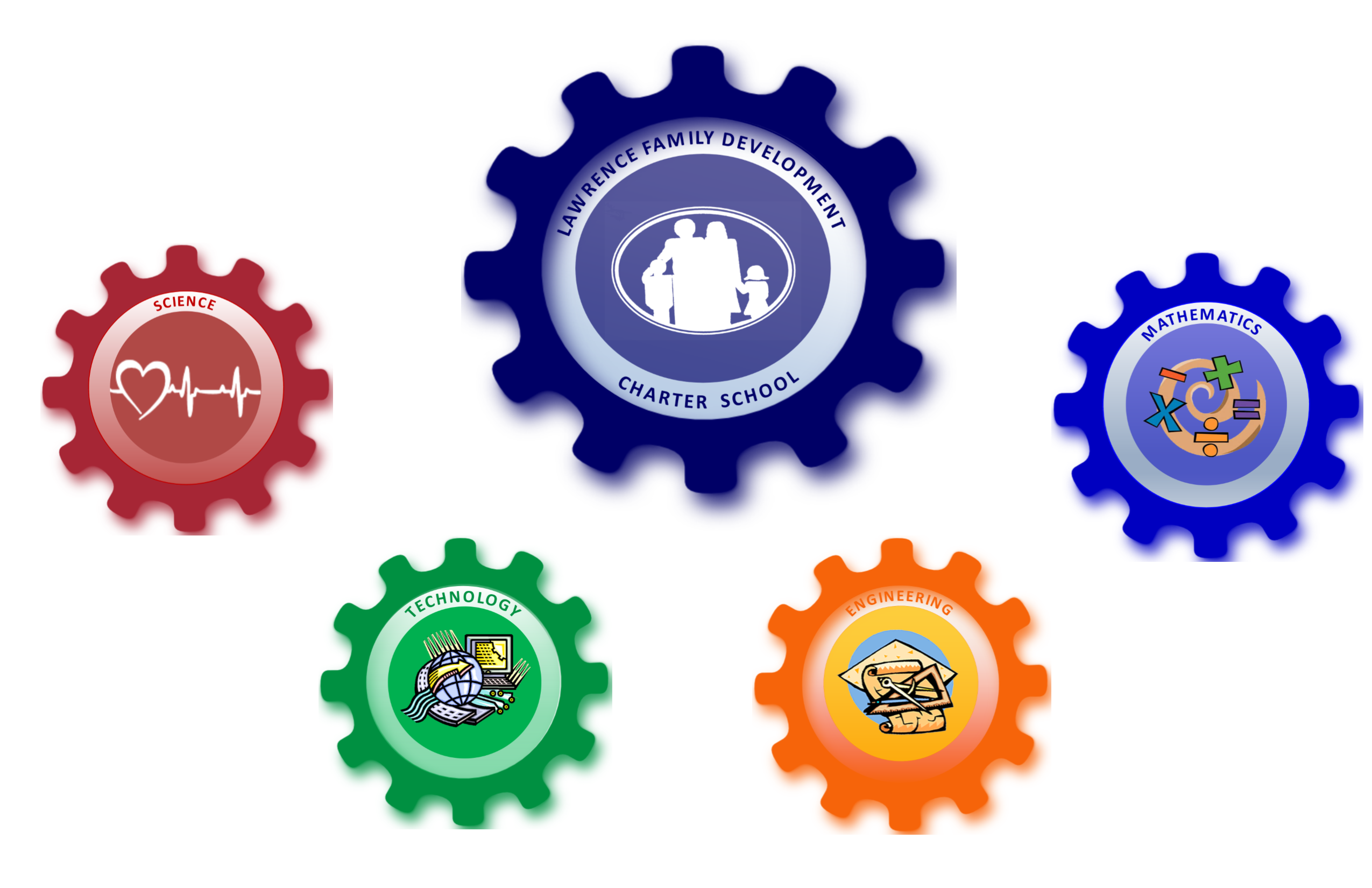 STEM (Science, Technology, Engineering, Math)
Random Quote
" What counts is not necessarily the size of the dog in the fight - it's the size of the fight in the dog. "
Grade 8 Students Visit Northeastern University STEM Center
| | | | |
| --- | --- | --- | --- |
| Grade 8 Students Experience Full Day of College-Level Science Immersion | | | |
Grade 8 students from LFDCS recently visited Northeastern University's STEM Center in Boston for a full day of college-level science immersion.
While at Northeastern, students analyzed the impact of humans on the Charles River throughout time and concluded that the river has suffered greatly from pollution. Once students identified the problem and its cause they were asked to design a filtration system which could efficiently treat the polluted waters of the Charles. Students were asked to select from a host of materials to design a filtration device with an eye on materials and effectiveness. Once the engineering process was completed, all groups competed for the best design by not only determining which filter was the most effective but also which one had the lowest cost.
Students correctly concluded that the best way to deal with the negative impact of humans on water is by first reducing the amount and the sources of pollutants entering the watershed and second by treating the polluted water. Students concluded that the best filtration system was one which had many layers of fine materials such as sand and sawdust because these substances allow water to pass through while removing particles and toxins within the water. This laboratory experience at Northeastern reminded many of our students throughout the course of the day of when the Merrimack River was severely polluted.This summer, LFDCS students will be conducting a similar, yet more detailed, study of the Merrimack River as part of our Summer STEM Program.  
| | | | |
| --- | --- | --- | --- |
| Girl Scouts and New Lego Robotics in the After School STEM Program | | | |
In the spirit of engaging female student participation in the sciences, LFDCS recently hosted an event for our 4th grade students on computer programming. This coding program was a joint effort between Comcast, the Girl Scouts and the LFDCS After School STEM Program. Each computer the girls programmed was on devices called Raspberry Pi's, which is an introductory device used for coding. During the program, students were supervised by a team of experts who guided our students to successfully program the computers to make an audible signal, a visual signal and even construct their own Ms. Packman game! The Raspberry Pi mini-course is just one of the many offerings of curriculum that LFDCS and the Girl Scouts provide for the After School STEM Program. LFDCS also has a new program for Upper School students. Every Tuesday after school LFDCS students in grades 6-8 participate in a Lego Robotics Program at the STEM Center. The Lego Robotics program is the result a joint effort between the Latino STEM Alliance (LSA) and the LFDCS STEM After School Program. The robotics program teaches students the benefit of collaborative problem solving, computer coding and engineering skills. Beyond assembling and programing robots, the curriculum focuses on content learning for the engineering design process, collaborative practice and 21st century skills. All students keep a journal throughout the year to document their experiences in the program. Documenting individual and team learning in the form of written expression is crucial for recording, measuring and documenting our success with the robotics program in its first year. With this in mind, LFDCS and the LSA measures each team members' success in problem-solving, leadership, teamwork and communication during every session. The Lego Robotics Program runs throughout the entire school year. Students will partake in field trips, have parental engagement events and compete in a robotics competition against other schools from across the state.
| | | | |
| --- | --- | --- | --- |
| Practicing Their Computer Skills | | | |
Massachusetts is quickly headed toward all standardized testing being done online. 
LFDCS is up to the challenge and making sure that our students at the Academy are practicing computer skills. The Academy recently received an iPad cart and K-1 teachers and students could not wait to try them out.
Dr. Kim and Ms. St. Jean worked together to find some child-friendly apps that would help the students with letter recognition and letter formation as well as some reading programs that will help them with letter sounds and word recognition!
Our program includes a dual-language model with students learning in both Spanish and English. The goal is to enable students to attain advanced levels of functional proficiency in two languages and to promote understanding of and appreciation for the cultures represented by the languages studied. The primary objective is to teach students language and literacy skills that will allow them to function effectively in both their personal and professional lives. We feel the development of literacy will foster a love of learning to read, and then the competency of reading to learn.

We believe there is a strong link between school success and effective and consistent leadership. As a result, our Board of Trustees, composed of parents and community leaders, provides valuable oversight and focuses on creating and upholding policies that support our students and their families. We also have initiated a new administrative structure with a principal and heads of upper and lower schools, who manage daily operations and discipline. Leadership from the ranks of the teaching staff is also highly evident, as teachers improve curriculum, serve as mentors to novice educators and work to attain National Board Certification.

Our goal is to work with many individuals and organizations in order to provide the resources necessary to enhance and enrich the lives of our students, both during the day and in our extended day and extended year programs. The quality and breadth of our community partnership program is unique. We work with an extensive array of local private schools, parent and community volunteers, and organizations providing on-site programs.

We believe that when parents are actively involved in their children's education, students have a better chance of succeeding academically. At LFDCS parents are required to be active participants in the education of their children. Parents serve on our Board of Trustees, participate in training programs designed to help them work with their children at home, volunteer in the classroom and on field trips, and assist with fundraising initiatives. All parents sign a contract that places high expectations on their participation both at school and at home.