School Status
Loading Weather Info...
Spotlight On Science...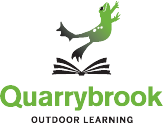 Click here to view pictures of grade 5's recent visit to Quarrybrook NEW!
Click here to view pictures of grade 4's recent visit to Quarrybrook
Museum of Science Travelling Program
LFDEF, Inc. Contributors
Random Quote
" Wisdom is not a product of schooling but of the life-long attempt to acquire it. "
| | | | |
| --- | --- | --- | --- |
| STEM Center Happenings... | | | |
The folks from Pet Supply Plus of Haverhill payed a visit to our new STEM Center today (Oct. 7th). The purpose of their visit was to introduce and educate our 5th and 6th graders to the world of household pets. The staff brought along with them, a Parakeet, hamsters, bearded dragon lizards and donated dozens of fish to our new 300 gallon aquarium! Currently students are learning about life cycles and animal adaptions in science so this visit ties in nicely with our current curriculum.
| | | | |
| --- | --- | --- | --- |
| Class of 2015 Graduations | | | |
The Lawrence Family Development Charter School (LFDCS) recently hosted two graduation programs. One was for its eighth graders who will enter high school this coming fall and the other graduation was for its youngest students who completed the K-2 kindergarten program. Fifty-seven (57) students graduated from eighth grade on Monday evening, June 15, and eighty-seven (87) students graduated from the Kindergarten-2 program on Tuesday morning, June 16.
Of special note are the academic accomplishments of the LFDCS eighth grade class of 2015. Over-performing many of their age-level peers in other schools, these eighth grade graduates represent the Lawrence Family Development Charter School's twentieth year of providing quality independent public education. According to Superintendent, Ralph Carrero, "our work is focused on our mission --- and as we enter our fifth charter as a Massachusetts public school, it is that mission which fuels our success." The mission of Lawrence Family Development Charter School from its founding is: strong families, working in partnership with the school as advocates for academic achievement, will create an environment where every child has the opportunity to acquire the foundation skills and habits of mind that foster life-long learning, citizenship participation, and personal fulfillment. The governance structure exemplifies commitment to the mission of the school by ensuring that the board make-up consistently involves parents at every level of the school's governance structure.
Collectively, this year's eight grade graduates earned over $2,400,000 in scholarships over four years to private and admissions-based high schools. Additionally, Lawrence Family Development Charter School works closely with the ABC (A Better Chance) organization. This national organization is based on the ABC mission of "opening the door to educational opportunities for thousands of young people of color." Of note is that for this talented group of graduates, nineteen students earned honors and twelve of these students earned high honors for their academic work in the eighth grade at Lawrence Family Development Charter School.
The class of 2015, eighth grade graduates of the Lawrence Family Development Charter School are: Cely Abreu, Kassandra Almanzar, Carolin Almonte, Jalen Aquino, Carlos Avilla, Angela Battiata, Ariangely Burgos, Miguel Cabrera, Seth Castillo, Yureily Contreras, Astrid Corona, Rachel Correa, Rosalyn DeJesus, Gregmari De Los Santos, Celine Diaz, Jean Carlos Diaz, Alexa Espinal, Angelisse Feliciano, Carlos Ferreira, Maranyely Ferreira, Esther Galvez, Giomary Garcia, Jacinda Garcia, Yanny Garcia, Jeremy Hernandez, Stacey Herrera, Angel Hidalgo, Brianna Leon, Gabriela Liriano, Kasey Lopez, Mitzy Mauricio, Andy Morel, Yaina Nunez, Darlysha Ortega, Liliana Ortiz, Alexa Pagan, Orlando Payne, Alexander Perez, Alexa Pimental, Andres Pimental, Kendrix Ramos, Kevin Ramos, Ashlin Reyes, Nahdyn Reyes, Victania Reyes, Joshuan Rodriquez, Ricky Roland, Janairi Rojas, Gabriel Rosario, Luis Rosario, Samerly Sanchez, Christian Serrano, Jennifer Sorriano, Stephanie Soriano, Cristian Tellez, Luis Torres and Deangeliz Urena.
High schools from which LFDCS' 2015 graduates received scholarships and/or are planning to attend in the fall are: Abbott School @ Lawrence High School, Bradford Christian Academy, Central Catholic High School, Fayetteville-Manlius High School, NY (ABC Scholar), Foxcroft Academy, Glastonbury High School, CT (ABC Scholar), Greater Lawrence Technical High School, Lawrence Academy (ABC Scholar), Lawrence High School, Maine Central Institute, Methuen High School, Miss Hall's School (ABC Scholar), Northfield Mount Hermon, Notre Dame Cristo Rey High School, Phillips Exeter Academy (ABC Scholar), Pingree School, Simsbury High School (ABC Scholar), St. John's Prep School, Tabor Academy (ABC Scholar), Wilton High School (ABC Scholar) and Winchester High School (ABC Scholar).
In addition to its eighth grade graduates' accomplishments, the Lawrence Family Development Charter School offers its students a strong kindergarten foundation prior to the beginning of the elementary grades. This is done through a high-quality, two-year kindergarten academy where students learn the alphabet and begin reading, learn to count and solve problems, as they develop music, gross motor, science and social skills.
Mr. Carrero, school superintendent, stated that: "In the season when we see our successful eighth graders move to high school, we are delighted to see a large number of students graduate in a rigorous program and move from Kindergarten-2 to first grade. Our youngest students celebrated their achievements on June 16 with extensive parent involvement at our Academy graduation. We believe that parents play a critical role in a child's education, and we actively involve our parents in every aspect of our charter school."
The eighty-seven (87) students who participated in the June 2015 Kindergarten-2 graduation program of the Lawrence Family Development Charter School are: from Mrs. Alexander's Class: Iara Almonte, Kayleigh Abad, Itamar Arias, Anabell Battiata, Jadalys Brito, Janely Burgos, Cazmeer Cruz, Jaidius Espinal, Sandy Gabin, Gabriela Gonzalez, Abelys Javier, Jeremias Manon, Michael Mieses, Ailannie Montanez, Alexa Moreta, Bryan Natareno, Brandon Polanco, Elainny Reyes, Albrien Rodriguez, Jayvien Rodriguez, Juniel Rosario, Neishliany Torres, and Melanie Vargas; from Miss Sullivan's Class: Anthony Angel, Dejalise Calderon, Elizer Colon, Jaliyah DeLaCruz, Adriana De Remer, Nicelys DeLosSantos, Jeremy Espinosa, Juneicy German, Peter German, Jacob Matias, Marialiss Montero, Romel Paulino, Josue Pimentel, Angel Ramirez, Adervin Reyes, John Reyes, Najelli Reyes, Aryanah Rivera, Reynaldo Rodriguez, Joshua Sanchez, and Sthefanny Valvert; from Miss Kealey's Class: Leeohn Alon, Isaac Calixto, Adrain Collado, Destiny Cruz, Jahdiez DeLeon, Yariannys Diaz, Jeralyn Espinal, Gabriela Frias, Jeremiah Guerrero, Jayll Hernandez, Sasha Lara, Sophia Mauricio, Chanel Menjivan, Miley Miguel, Guillermo Noel, Sylvan Rector, Eliezer Rodriguez, Josue Rosa, Brandon Sang, Christopher Vargas, and Aleck Zuniga; and from Miss Fahy's Class: Aisha Abdulle, Emma Alon, Jadean Arias, Ericelys Cabral, Daliza Deaza, Jeiran Espinal, Andy Fernandez, Shanely Garcia, Yadiel Garcia, Karen Heredia, Marvin Jerez, Susan Lopez, Jeremiah Angel Manon, Wandally Morales, Briannalis Morrobel, Rodnelfy Paulino, Joyce Pimental, Nick Ramos, Ariana Rodriguez, Aiden Sencion, Allahjah Valdez, and Ayden Ventura.
| | | | |
| --- | --- | --- | --- |
| 4th Annual Engineering Celebration | | | |
RIGOR, RELEVANCE and RELATIONSHIPS
How do you chase away the New England Winter Blues?
With an LFDCS Engineering extravaganza involving a Rube Goldberg challenge, popsicle stick bridges to stress and crack and ideas and imaginations for Future Cities where people never go hungry.
This event took place on Tuesday February 24 with 4th, 6th and 7th grade students from LFDCS, their families, U-Mass Lowell Civil engineering students and their lead professor, Ed Hajduk. The gym at the Upper School was packed with students having their projects judged by LFDCS staff and UML students. Parents watched proudly as their "engineers in training" explained what they had learned.
The preparations for this event started back in September, when students began meeting after school to learn some engineering skills. The 4th graders worked on classic engineering challenges such as building the strongest tower of paper, an egg drop/ cushioning experiment and a paper plane launching pad. Middle school students in 6th and 7th grade were involved in building prototype popsicle stick bridges which they then tested to breaking point. They learned from the prototype failure and went on to build another bridge to bring to competition. The bridges incorporated more complex designs and reinforcements than had been seen in previous years, which showed imagination combined with applying their knowledge of the stress of bearing loads. Each bridge was stressed to breaking point on the UML Bridge Stressing machine
Meanwhile a dozen other students in 6th and 7th grade participated in Future Cities, where students presented their models which they built to scale using recycled materials. The engineering challenge was to design a city where the inhabitants were guaranteed a protein and vegetable to eat. Students came up with innovative solutions to this problem and discussed their research and thought process. All students were very proud of their ideas and the judges were impressed with how they could articulate the engineering. All of these projects were made possible through the energy and enthusiasm of LFDCS staff: Ms. Irving, Ms. Fabrizio and Mr. Kelly.
The engineering expertise of UML Civil Engineering students led by Professor Ed Hajduk and lead student, Shaun Hevey, was vital to the event's success. LFDCS students really enjoyed and benefitted greatly by being mentored by UML students. Victor Vegas, an alumni of LFDCS and UML who started the program with Prof. Ed Hajduk back in 2011, was present. Victor is currently employed at BETA Group Inc. and was also the Engineering Role Model for LFDCS and UML Civil Engineering students. This was an Engineering Extravaganza that showcased Rigor, Relevance and Relationships--the 3 R's of the 21st Century.
Our program includes a dual-language model with students learning in both Spanish and English. The goal is to enable students to attain advanced levels of functional proficiency in two languages and to promote understanding of and appreciation for the cultures represented by the languages studied. The primary objective is to teach students language and literacy skills that will allow them to function effectively in both their personal and professional lives. We feel the development of literacy will foster a love of learning to read, and then the competency of reading to learn.

We believe there is a strong link between school success and effective and consistent leadership. As a result, our Board of Trustees, composed of parents and community leaders, provides valuable oversight and focuses on creating and upholding policies that support our students and their families. We also have initiated a new administrative structure with a principal and heads of upper and lower schools, who manage daily operations and discipline. Leadership from the ranks of the teaching staff is also highly evident, as teachers improve curriculum, serve as mentors to novice educators and work to attain National Board Certification.

Our goal is to work with many individuals and organizations in order to provide the resources necessary to enhance and enrich the lives of our students, both during the day and in our extended day and extended year programs. The quality and breadth of our community partnership program is unique. We work with an extensive array of local private schools, parent and community volunteers, and organizations providing on-site programs.

We believe that when parents are actively involved in their children's education, students have a better chance of succeeding academically. At LFDCS parents are required to be active participants in the education of their children. Parents serve on our Board of Trustees, participate in training programs designed to help them work with their children at home, volunteer in the classroom and on field trips, and assist with fundraising initiatives. All parents sign a contract that places high expectations on their participation both at school and at home.